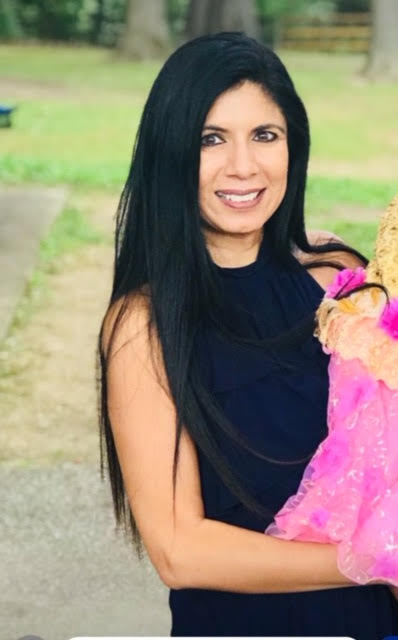 Saloni Khatri, MD is an Internal Medicine physician who has been practicing Medicine for 16 years. After being in a private practice for a decade, she joined Cleveland Clinic, Ohio as a staff physician 6 years ago.  She completed ophthalmology residency and practiced in India, prior to moving to United States. Dr. Khatri did research fellowship at Case Western Reserve University where she was involved in ophthalmology research, and publication prior to joining internal medicine residency at University of Toledo. She treats hypertension, diabetes, hypothyroidism, dyslipidemia and many other medical conditions.  Her focus is on the holistic approach to patient care, their mental well-being and preventive care. She feels that her profession gives her the opportunity to look at many lives closely and she is grateful that she is able to assist people in their journeys of physical and mental health.
Her vision is to inspire the awareness that each of us has potential for unconditional happiness within us. She is an active student of philosophy and finished a certified 18-month course through Academia of Sanskrit research and Indic studies in 2018. Dr. Khatri is currently enrolled in Science of Wellbeing from Yale University. She finished a course on Inner engineering in 2020.She has been part of numerous service missions, silence retreats and self-development camps. She also serves as a director on the board of Cleveland Chapter of a worldwide Non-Profit organization-Chinmaya Mission, through which she continues to help in organizing various workshops and events for the community. She has a special interest in mindfulness, yoga, spirituality and meditation. She is an avid reader. Her other interests include traveling and writing.  She published a poetry book-Sum of my sins in 2015, which is a collection of poems inspired by inward journey.
Dr. Khatri is proud to serve in AIPNO under the visionary leadership. She loves her work as internist and is grateful that it gives her a platform for service with meaning and purpose. She aspires to be able to make a positive contribution to the world around her with compassion, kindness, humility and in that process inspire the love for learning the art of happiness in all.
"Be the reason someone smiles. Be the reason someone feels loved and believes in the goodness in people. "from the Light in the Heart.